save up to 70% in salaries with our VA's
Outsource tasks to our VA's so you can focus on what matters
Easily scale up without unnecessary investment and risk
Expert virtual assistants whenever you need us
Hiring employees is risky, expensive and restrictive. Scale your business without scaling costs and complexity with our online Virtual Assistant services.
Imagine a room full of enthusiastic, expert virtual assistants ready to complete any task you send them, any time. You don't pay for their desk, their computer, the office space they use, or any other staff entitlements. 
Imagine a workforce that expands and contracts with your workload, resulting in the most efficient, cost effective staffing solution possible. Imagine you could have this virtual support any time you need it, without any financial commitment. 
No more imagining. When you work with Smartstaff, that's exactly what you get.
We work a little differently than your average virtual assistant company. No long term contracts, no wasted hours that don't roll over. We earn your business by delivering timely, accurate results each and every time. Just pay for what you need and the hours you purchase will never expire.
You'll be assigned one dedicated virtual assistant who's matched with your business. Our match making decision is based on the type of work you need done. We are very careful we match you with a virtual assistant who's going to meet your specific needs and wants. Specialist virtual assistant's can be called in at a moment's notice for specific tasks outside of your virtual assistants skillset, at no extra cost.
You'll receive a weekly report showing you how much time was spent on each task and total hours worked down to the minute.
Regardless of the size of your business or the type of tasks you need completed, you can unlock access to our virtual assistant NZ team and start getting things done within a business day. With so many upsides and zero risk, why wait?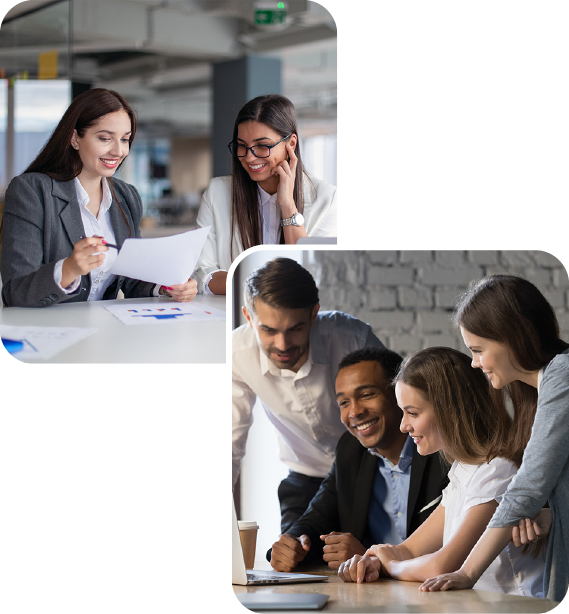 Our Services
Virtual Staff Outsourcing
Avoid spending big dollars to employ permanent onshore staff to complete tasks that can be easily outsourced. We have exceptional staff ready to help at a fraction of the cost.
How are we different from other Virtual Assistant companies in
New Zealand?
Dedicated Virtual Assistant
With experienced and specialist back up in the event your virtual assistant is sick and unable to work
No minimum hours, long terms contracts, cancellation fees or expired hours. Simply send us the work you need done and we'll smash it out of the park for you.
You have access to our entire team who have an enormous range of skills, so there will always be someone available to complete your task and provide virtual support.
Our virtual support staff are all full time employees, we don't use freelancers, contractors or part time staff as these methods aren't reliable enough for our customers.
If our service wasn't quite good enough, you wont pay for those hours. We'll work quickly to iron out any issues and ensure they don't happen again.
GEORGIA SCOTT
1st Call Projects Ltd
,
We'd been looking for months, actually years for an affordable and easy going company to help with our online marketing. I was so relieved to finally speak to Riki-Lee and the team at Smartstaff. Before I knew it, we had a clear plan for both online and general marketing. Then we were actually live on Google and Facebook for the first time! It feels great to showcase the company and develop a brand we love with the ongoing help and support of Smartstaff.
RYAN MCMILLAN
Atlas Digital
,
We're absolutely stoked with the amount of value that Mahi brings to Atals Digital from a skillset perspective, as well as being a friendly and active member of the team. Smartstaff was very easy to deal with. We'd been trying to fill this position in New Zealand for about 8 months. Smartstaff solved it for us in about 2 weeks!
Danielle Hoult
Ask For Finance
,
"I started my finance brokerage business a couple of years back. I heard about Smartstaff through a friend, made contact and I'm so happy I did. There are so many things to get done when starting something new. I use Smartstaff for a range of back end office services including admin, marketing, bookkeeping and all sorts of ad hoc tasks. They are my go to. My success manager Malaka is great, I send him projects and he gets them done or delegates them to his team, nothing is too hard. I also like the fact that when I'm a bit quiet my hours roll over to the next month so I never pay for what I don't use. I highly recommend Smartstaff's virtual assistants"
NZTFI
Smartstaff has helped to organise and manage the Junior and Senior Tag Nationals behind the scenes. Their talented virtual assistants designed our official apparel which boosted the confidence of the players and supporters. Smartstaff's virtual admin team have also helped in tournament organization, coordinated the Merch tent and managed the Mad Skills, Bungee Run and Tattoo Campaign activities. In addition, Smartstaff handles the graphic design of marketing and promotional material for the tournaments, including videos, posters and email marketing campaigns.
"Talk about getting reliable support especially during hectic tournament season...it was always Smartstaff"
Touch NZ
Smartstaff's team of virtual assistants is up for any challenge. They are talented, dedicated and understand our organisation. They embrace engagement and respond quickly and creatively to any issue. We love dealing with Thush, our main point of contact. He always responds quickly and brings in specialists any time we request a task which falls outside of his skill set. This doesn't happen often! We've forged a relationship based on trust and integrity and, by collaborating, we've become so much stronger as an organisation.
Let's Get Started Today!
Please fill out your details and book an appointment with Riki-Lee, our Marketing Specialist. She is very friendly and always ready to share her knowledge with you, so feel free to ask anything.
Latest Articles
Keep up to date
with Smartstaff