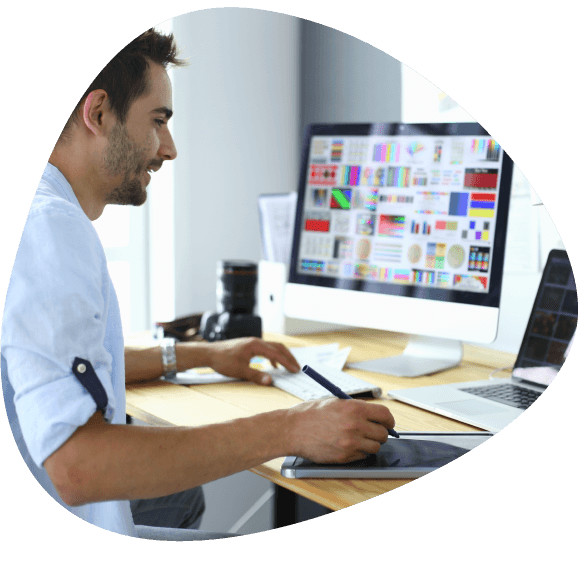 Virtual Graphic Designers
The Smartstaff graphic design team will help bring your brand to life through effective, eye-catching design services. With experience in a range of different mediums, our virtual graphic designers know just how to create the best first impression, whether that is through a sleek business card or a stunning website. 
Our virtual graphic designers can help with:
Logos and branding materials

Website design

Online ads

Social media posts

Photo editing and touch-ups

Brochures and pamphlets
Because graphic design is a purely visual medium, it is one of the easy tasks to outsource. Just by looking at the work, you can see if it matches what you are after, and any adjustments or corrections can easily be fed back. 
As well, with design services from Smartstaff, you are only paying for what you need. Forget hiring a creative agency just for a few image enhancements, our talented virtual staff can quickly and affordably produce the materials you need, when you need it.